Chevrolet Service Coupons in Red Lion, PA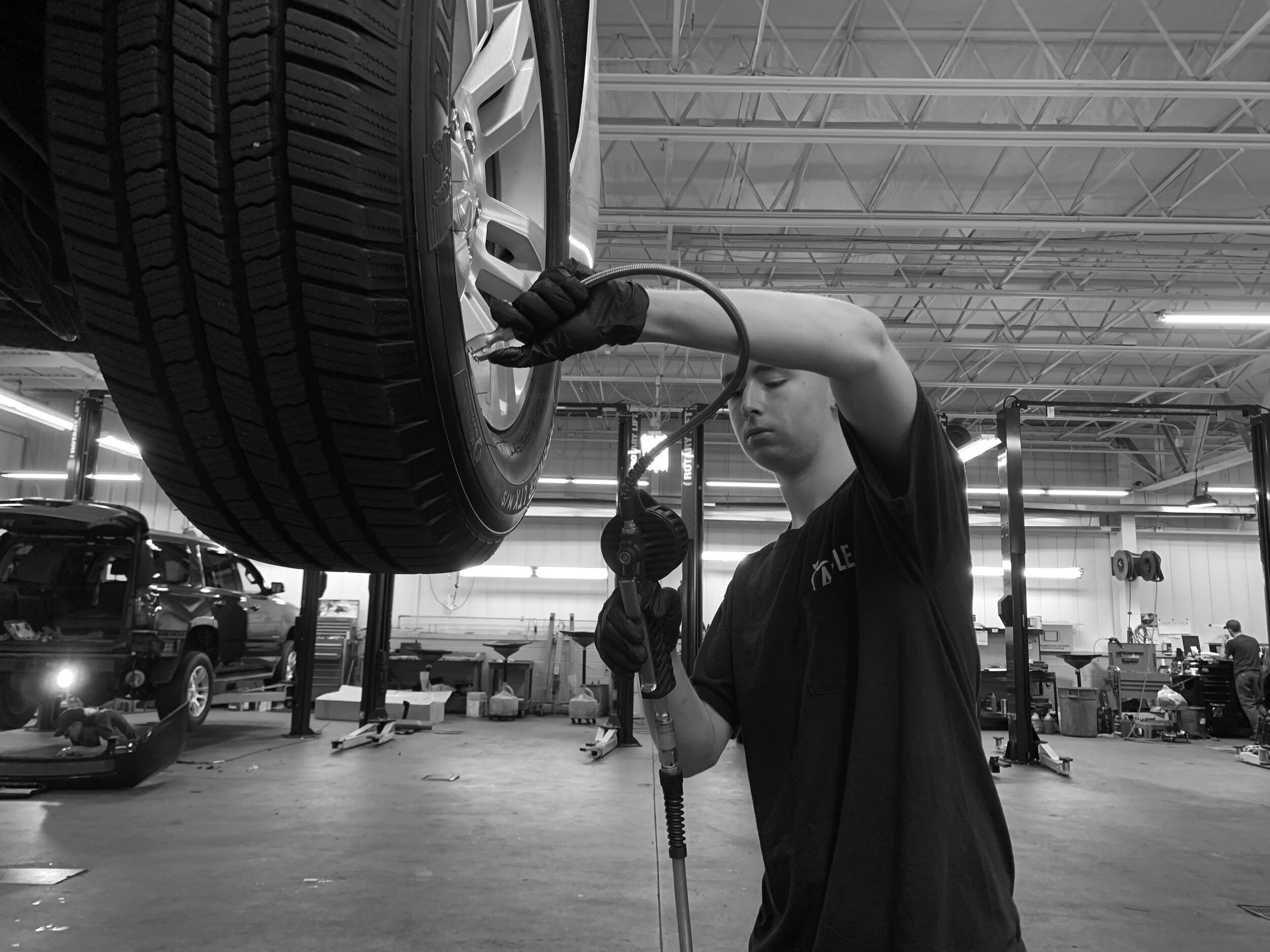 Getting your truck, car, or SUV serviced regularly is an important part of car ownership. When you invest in the long-term care and maintenance of your vehicle, you can prevent mechanical troubles and save yourself thousands of dollars in car repairs. Making sure your vehicle is running its best gives you peace of mind while you're out on the road, and here at Apple Chevrolet of Red Lion, we offer all the repair and maintenance services you need to get you where you're going.
Not only do we believe in providing exceptional service, but we also believe in offering those services at competitive prices. This is why we offer a wide range of service coupons so you can access the quality service you deserve at the best possible price. Whether you need a routine inspection, oil change, or more extensive repair services, your Apple Chevrolet of Red Lion is guaranteed to get you the best deal on your next car service. Here are the top-of-the-line services we can offer you at Apple Chevrolet.
Oil Changes
Getting routine oil changes keeps your engine running its best. When you get your oil changed on a regular schedule, it can extend the longevity of your engine and protect its parts from wearing down too quickly. This can save you thousands of dollars in expensive engine repairs throughout your vehicle's lifespan. To make sure you're getting the best deal on your next oil change, check out our current services coupons for any special offers. Don't see what you need? Check back often for our most recent deals and specials.
Tire Care
Routine tire care protects your vehicle and ensures you get the most out of your tires. Getting your wheels aligned at regular intervals helps maintain an even distribution of pressure across your tires and suspension system. This prevents premature wear down. When you get your wheels aligned as part of your maintenance schedule, it can improve the handling, smoothness, safety, and lifespan of your vehicle.
Regular tire rotations can extend the life of your tires. Since the front of your vehicle is likely heavier than the back, your tires will wear down at different rates. Tires may also wear faster based on factors like the road surfaces you encounter most often and whether your car has four-wheel, rear-wheel, or front-wheel drive. Rotating the tires can prevent uneven wearing and makes them last longer, which saves you money and helps protect you against flats or blowouts. Review our current discount offerings to learn how we can save you money on your next tire care service.
Brake Services
Your braking system is perhaps the most important system in your vehicle. Keeping your brakes in top working order is essential for your safety and peace of mind. Whether you recently noticed a problem with your brakes or just need routine maintenance, our highly qualified professionals are here to answer your questions, assess your vehicle, and get you back on the road with confidence. Bring your vehicle in for a check-up if you notice any of the following problems:
You hear a screeching or squealing noise when stepping on the brake.
Your brake pedal feels soft or spongy when you use it.
You notice your car pulling to one side while driving.
Your brake warning light appears on your dashboard.
Any of these symptoms can indicate a problem with your braking system. Check out our current coupon offers for deals on brake system evaluations, pad replacements, rotor installations, and more.
Inspection, Diagnostic and Repair Services
In addition to routine maintenance, your Apple Chevrolet of Red Lion is here for all of your inspection, diagnostic, and repair needs. If your car isn't running its best, schedule an appointment with our qualified team of technicians for a thorough assessment. Once we identify the source of the problem, we'll walk you through the different options so that you can make an informed decision about repairing or replacing your vehicle. When you work with our service technicians, you can feel assured that your vehicle is always in good hands.
For the best deal on your next inspection, diagnostic, or repair service, keep checking our service coupons page. We strive to offer the best discounts that save you money on the top quality services we provide. Since we update our offerings regularly, make sure to come back often so you can get the most competitive price on the services you need.
Why Choose Apple Chevrolet
Your Apple Chevrolet of Red Lion is here to offer you the highest standard of maintenance services at the best possible price. Our exclusive Chevy service specials are here to save you money on all your car care needs. Not only do we pride ourselves on offering competitive discounts, but we are also determined to achieve the highest standard of service on our customers' behalf. For this reason, we provide Chevy-certified service. Our technicians have years of training, knowledge, and experience that qualify them to work on your Chevy. Let our experts take your worries away with their exceptional commitment.
We also value your time by offering a variety of convenience options. For example, our free service pickup and delivery opportunities mean you can go about your day while we work on your vehicle. You can schedule an appointment online or over the phone to get your vehicle back at a time that works for you. Our service price transparency, financing options, flexible payment plans, and service center coupons ensure you never pay more than you need for all your vehicle maintenance requirements.
Visit our service center in Red Lion, Pennsylvania, between 7 a.m. and 6 p.m. Monday through Friday, or from 7 a.m. to 2 p.m. on Saturday. Our experts will consult with you about your vehicle's needs and help you determine what kind of maintenance or repairs are most important for your vehicle. Contact us today to speak with a representative who can answer your questions about our services and current coupon deals.